Corinbank 2008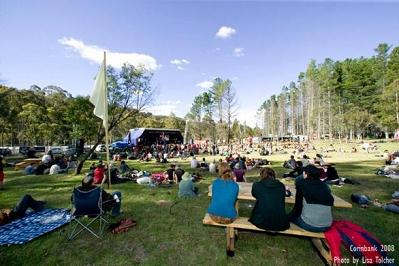 The organizers of
The Corinbank Festival
wanted their first festival to impact the participants with its level of participatory, surreal, and unique attractions. They hired a circus school, marching band teachers, and the bizarre (but genius) clowns
Wacko and Blotto
to create an atmosphere where attendees were also welcomed to bring and set up "Creative Campsites" of their own.
The festival was located in a beautiful valley in the Brindabellas, swimming with cockatoos and kangaroos. I was billed in the promotional material as an "Artist In Residence". For the two months prior to the event I designed and built a pedal-powered attraction. Called the "Death Derby Arena", it was an area where people could try out a variety of wacky bikes I'd built, along with a pedal-powered bumper car rink. The bikes only appeared dangerous; in fact, there were no injuries all weekend.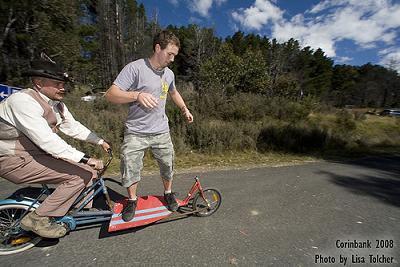 This bike had a surfboard on the front, so one person could pedal and the other could surf on land!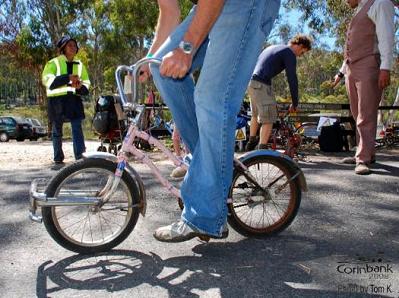 I made sure to provide bikes- such as this pixie bike with bull bars- for the smaller children, although it didn't stop the grownups from giving them a try.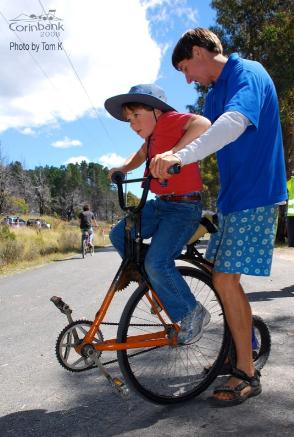 This smaller, safer version of my
pennyfakething
let the less-daring give it a try.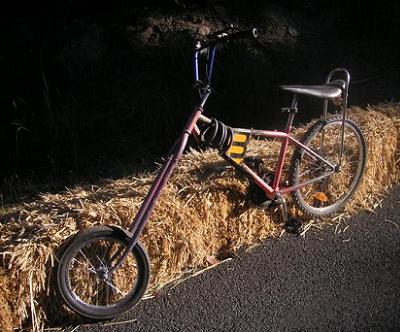 This chopper with a spring in the middle was not as hard to ride as it looks!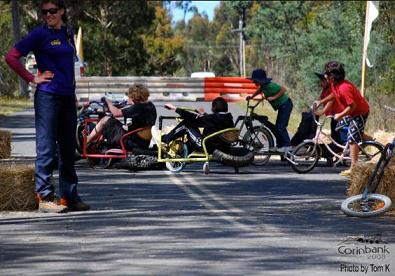 The pedal-powered bumper cars were a huge hit. You can see more about them
here
.