Iris's Neo-Victorio-Egyptian fashion
My good friend Iris Bainum-Houle went to Egypt to study fashion for her senior show. She produced a striking series that referenced the Victorian obsession with Egypt. I fabricated the understructures, much like bustles, for three of her pieces: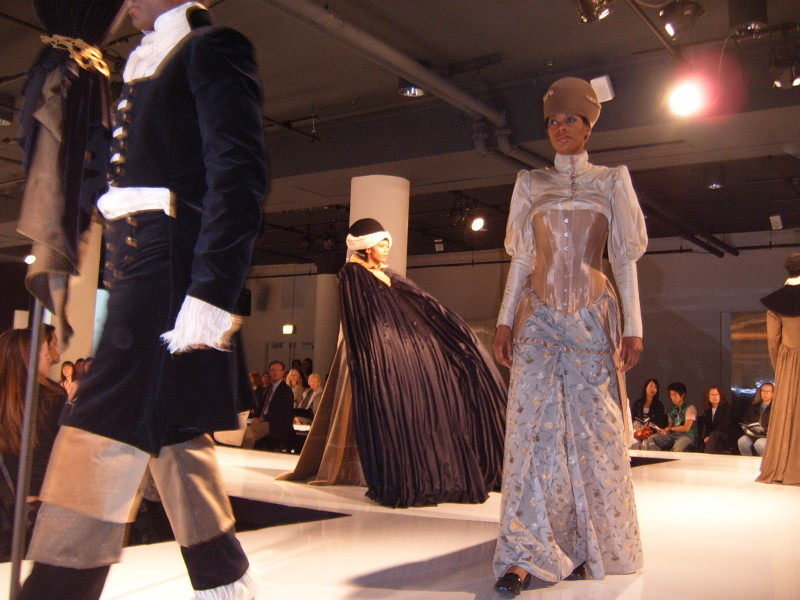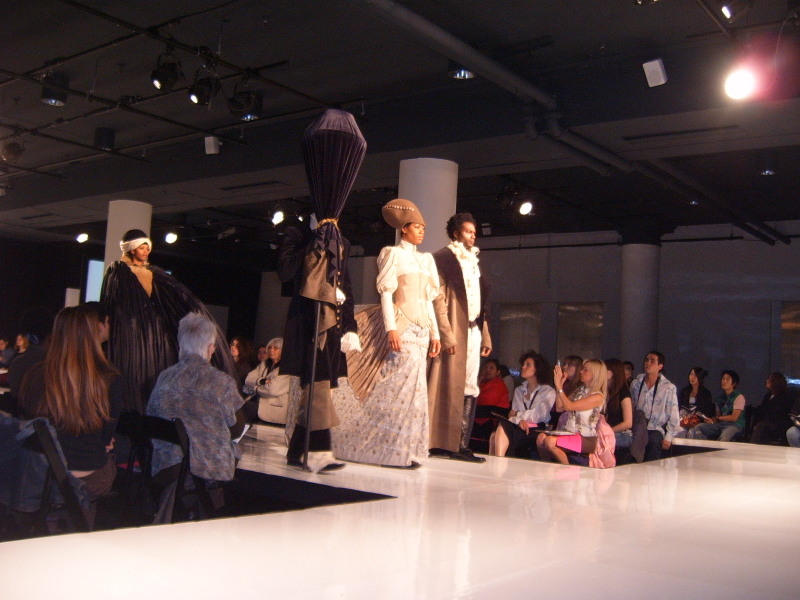 The black staff had a steel understructure, as well as the large sleeves of the black piece. The tan outfit had a long, sarcophagus-like bustle. The pieces had casters to help them roll silently across the floor.
Iris' work for this show won the Richard M. Driehaus award for fashion excellence, as did
Robyn Coffey's work the year after
.