Winifred the Pennyfakething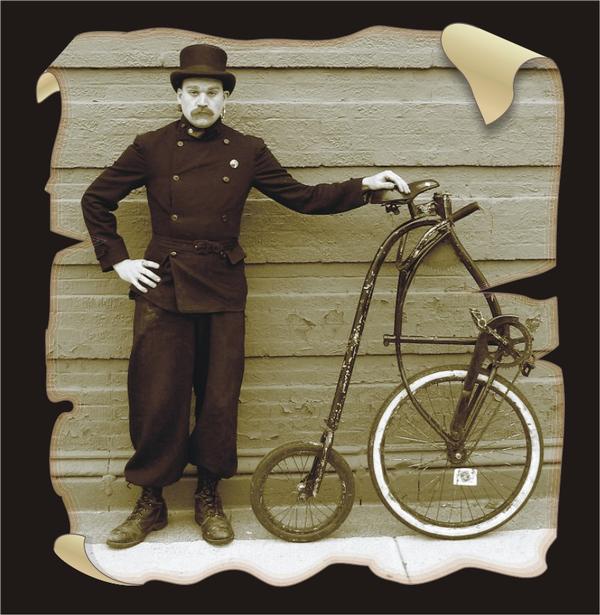 Subsequent to my interest in
steampunk
I wished to get around on an Ordinary bicycle, but had no large wheel on hand. So I flipped up the frame of a cruiser bike and invented the "pennyfakething", a DIY punk twist on a Victorian classic.
After my article on the bike in
Steampunk Magazine #2
, other people started making them, and so I've set up
Pennyfakething.com
.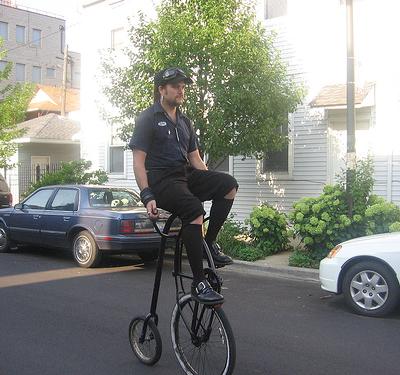 Here's a video of the mount: