Human Television Network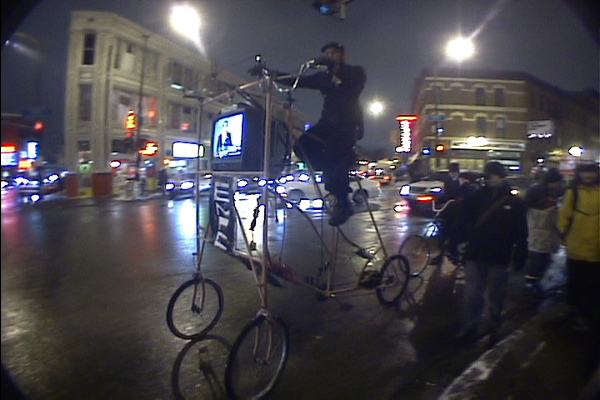 In 2004, Mark Messing obtained a grant to build a fleet of television-carrying bikes to take to the protests surrounding the 2004 Republican National Convention in New York City. The bikes were built by Cynthia Main and Erik Newman.
The
Human Television Network
provides in-the-park movie showings, mobile anti-war DVD showings, and downtown-news-studio-camera hijacking. In addition to performing with the group, I've maintained the fleet of bikes since the group's inception.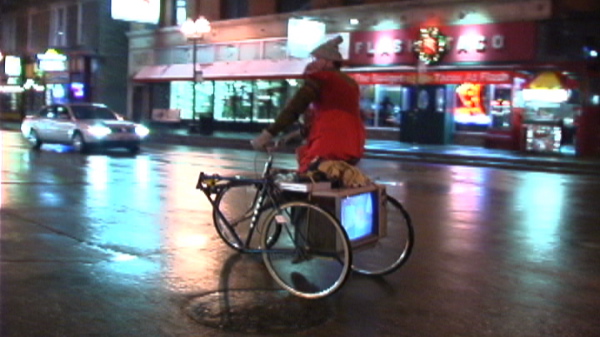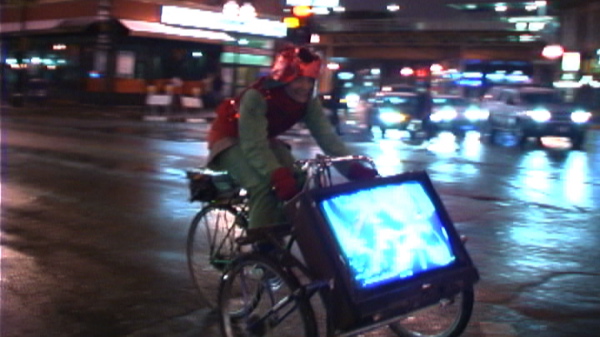 Labels: bikes, theatrical